ClimeFish in time capsule to be opened in 2030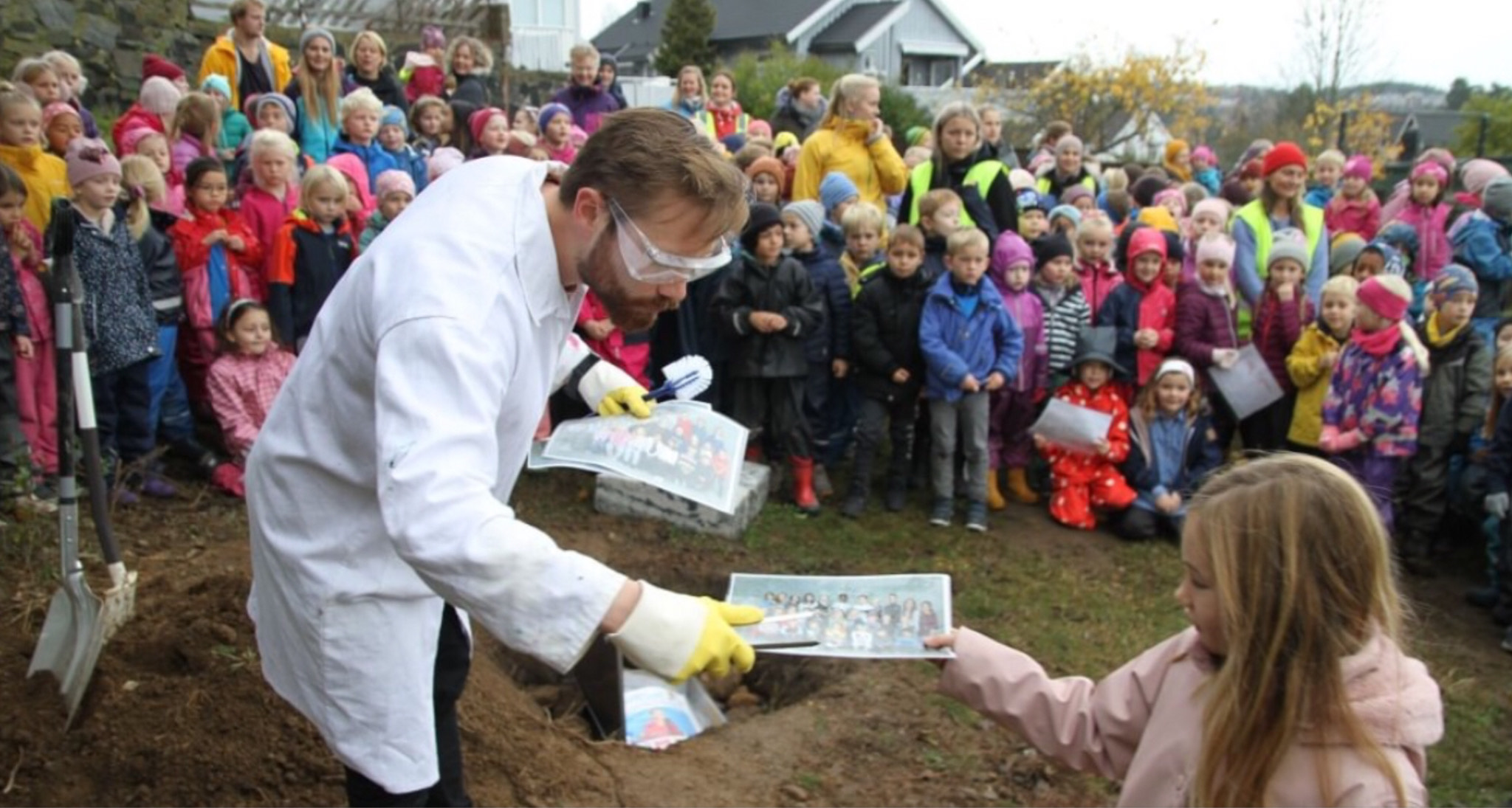 Pupils at a primary school in Oslo buried the ClimeFish leaflet in their time capsule – to be opened in 2030.
If you haven't heard of a time capsule before, don't worry. The Cambridge Dictionary defines a time capsule as: "a container that is filled with objects considered to be typical of the present period in history and then buried, so that it can be dug up and studied much later."
At Munkerud primary school in Oslo, a time capsule was part of a project led by the school's climate educator, Peter Walther Tindberg.
"The time capsule is all about UN Sustainability Goal # 13, to stop climate change. It was buried on 24 October 2019 – the UN day – and will be dug up again on the UN day in 2030," he says, "The reason for the year 2030 being that it is the year the UN climate goals should be reached."
In addition to the ClimeFish leaflet, the pupils placed other objects, such as school photos and newspapers, in the capsule.
ClimeFish strongly supports climate awareness raising projects that involve younger generations, and were happy to contribute to the time capsule project.