Plan for the Exploitation and Dissemination of Results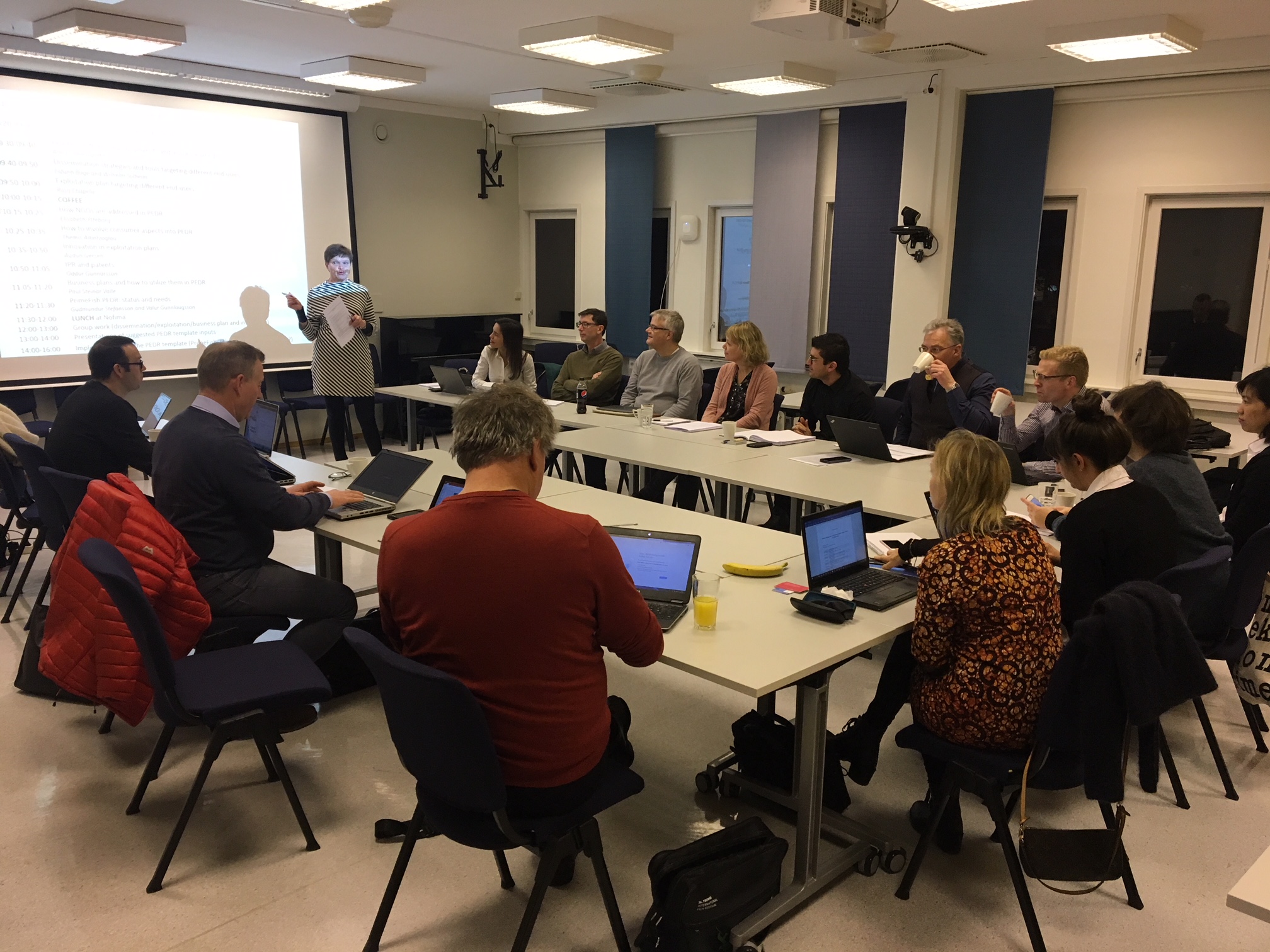 Workshop: Making a "Plan for the Exploitation and Dissemination of Results" for H2020 projects
The 11th January, partners in ClimeFish, PrimeFish, FarFish and Mareframe met at Nofima in Tromsø Norway to discuss exploitation and dissemination of results in EU projects.
Under Horizon 2020, it's more important than ever to disseminate and exploit the results of your research and innovation project. This applies to every stage of the programming cycle. From the EU portal webpage you can read more about this and the importance of a good dissemination and exploitation plan in order to:
Maximise the take-up of the new knowledge, both for commercial purposes and for policy making
Boost research & innovation among participants in the EU programme and others who could benefit from the research conducted
Be accountable for expenditure and making sure that EU citizens benefit
Experience shows it's not always easy to meet these goals. As an applicant, it's useful to keep the following in mind. There's a close link between dissemination and exploitation. Dissemination (sharing research results with potential users – peers in the research field, industry, other commercial players and policymakers) – feeds into exploitation (using results for commercial purposes or in public policymaking).
You can read more about this at the Research and Innovation pages at the EUs Participation Portal
Below you can see the agenda for our meeting and some images