How to attend the ClimeFish CEN Workshop kick-off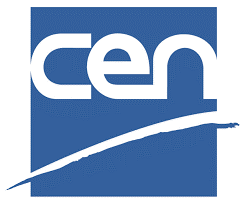 CEN Workshop proposal on Recommendations for making Climate Adaptation Plans for marine capture fisheries, marine aquaculture and freshwater lake and pond production" (ClimeFish)
The proposed new CEN Workshop is related to the "Co-creating a decision support framework to ensure sustainable fish production in Europe under climate change" (ClimeFish) project that is funded by H2020-BG-02-2015-2.
The purpose of the workshop is to create consensus-based guidelines and good practice recommendations for how to develop Climate Adaptation Plans (CAP) for three different fish production sectors: marine capture fisheries, marine aquaculture and freshwater lake and pond production.
The proposer and secretariat holder of this workshop is Standards Norway.
CEN Workshop status
The kick-off meeting of the CEN Workshop will be held in Desenzano del Garda, Italy on 8 April 2019.
During the kick-off meeting the Project plan will be adopted, the Secretariat confirmed and the Chairman appointed.
It is possible to join the CEN Workshop at any time during the development process, by sending the registration form to the Secretary of the Workshop, Mr. Rolf Duus (RDu@standard.no).
The proposed chairperson is Mr Petter Olsen from Nofima, Tromsø, Norway.
The draft project plan and the agenda of the kick-off meeting are available on the links below:
Contact persons
Workshop Secretary
Mr. Rolf DUUS, Standards Norway
Ms Andrea NAM
CEN-CENELEC Management Centre
This information can also be found on the CEN-CENELEC webpage.