EU Commissioner Vella visited ClimeFish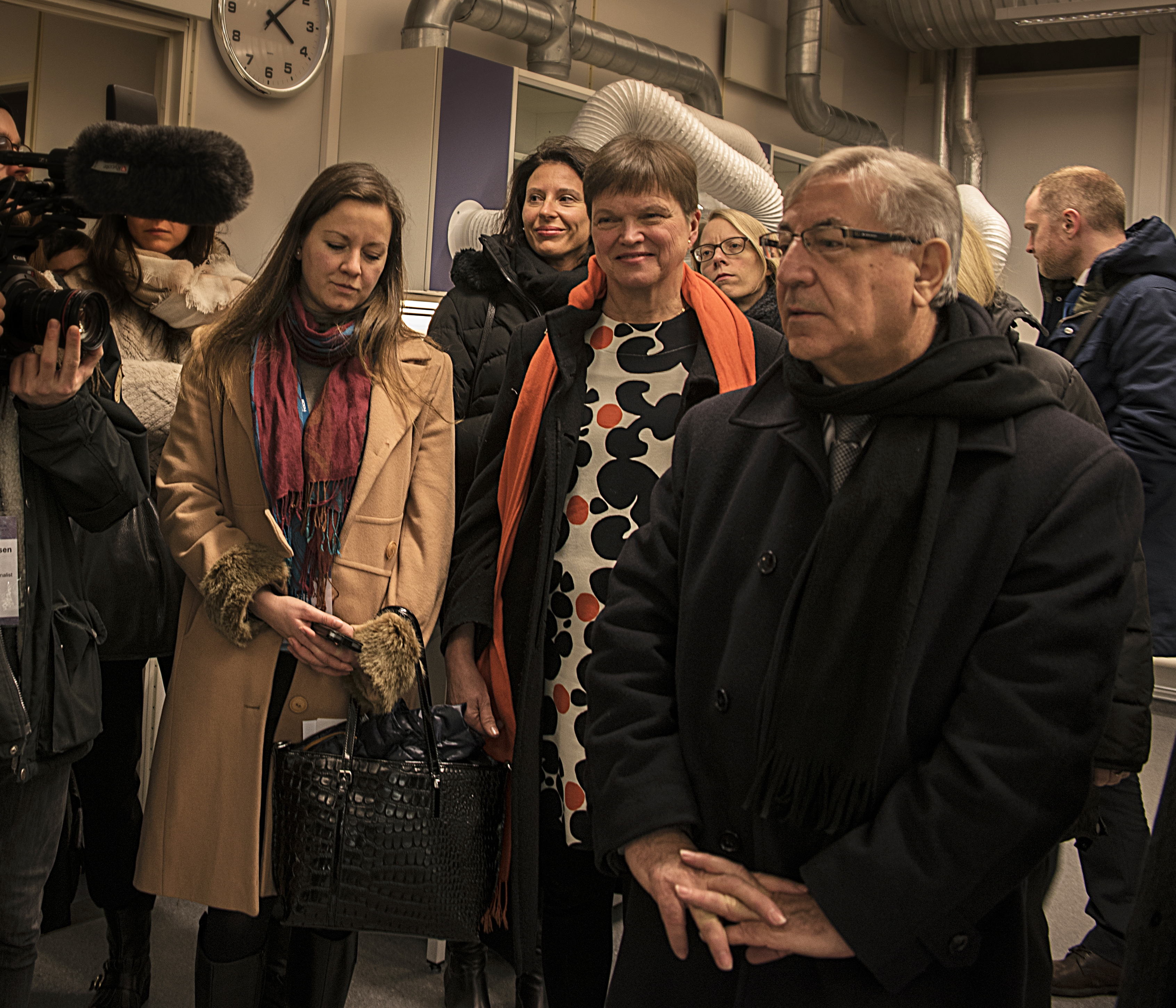 EU commisioner Karmenu Vella and the Norwegian Minister of Fisheries, Per Sandberg, visited ClimeFish yesterday.
Vella is in charge of Environment, Maritime Affairs and Fisheries in the European Commission (2014-2019) while Sandberg has been the Norwegian Minister of Fisheries since December 2015.
They both visited Tromsø yesterday in connection with Arctic Frontiers. Luckily for us, they had time to listen to the ClimeFish coordinator, Michaela Aschan, present ClimeFish and to watch Marie-Anne Blanchet demonstrate how the European fish marked is affected by climate changes. You can watch Marie-Annes demonstration here.
The session was arranged at Nofima, where the ministers and their delegations also got a presentation of Nofimas new BioTep facilities, a factory for bioprocessing of various raw materials to yield other products such as proteins, peptides and oils.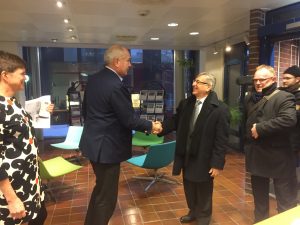 ClimeFish coordinator Michaela Aschan and Nofimas CEO Øyvind Fylling-Jensen welcomes Vella and Sandberg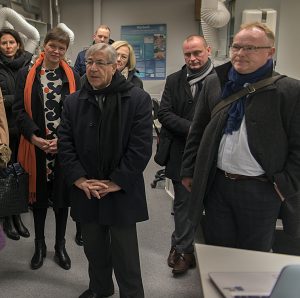 Michaela, Vella and Sandberg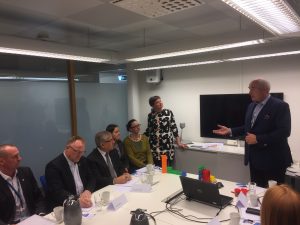 Michaela and Øyvind present ClimeFish and Nofima