Norwegian EU minister visited the ClimeFish stand in Tromsø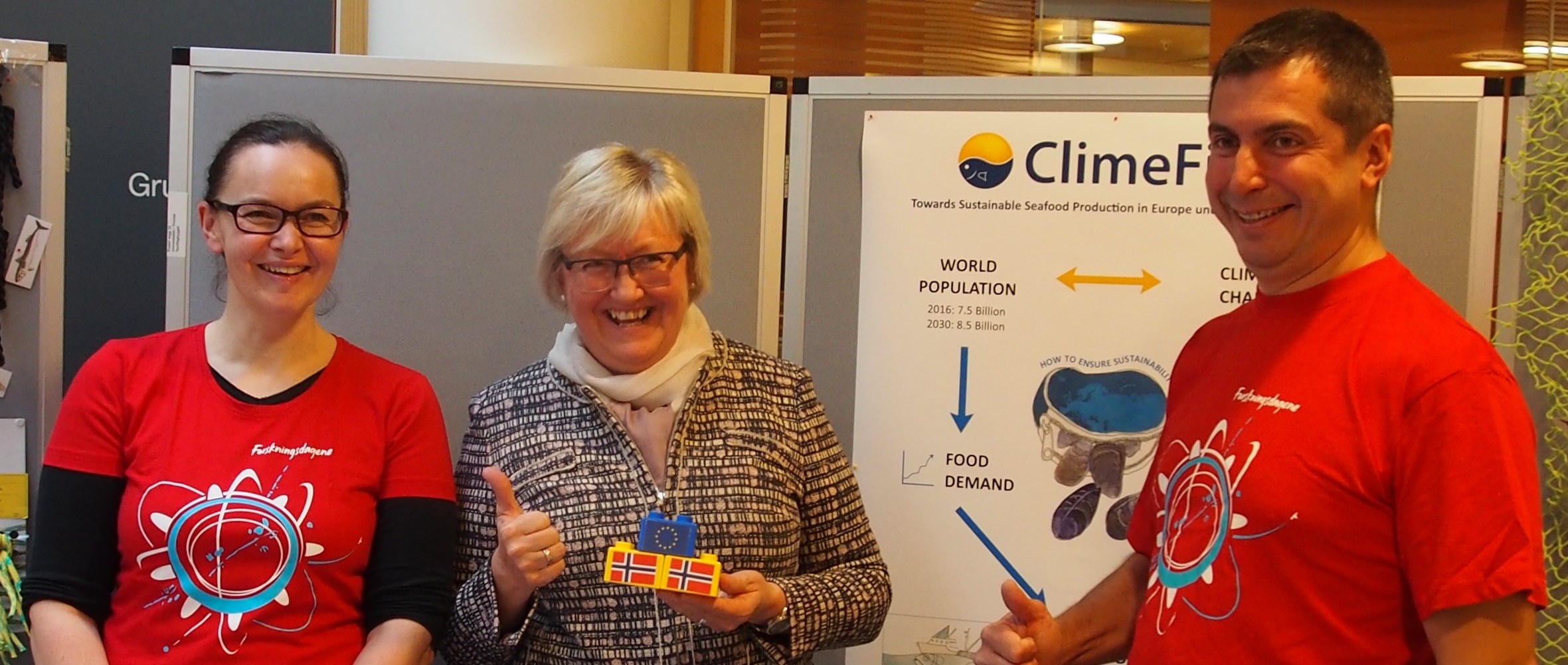 The National Science Days in Tromsø (Norway) took place on the 25th and 26th of September 2016. ClimeFish presented the project using Lego blocks and cards to represent the contribution of each country and each seafood species to the EU Production, and to illustrate the pressure of Climate Change on EU seafood production.
During the busy days, the ClimeFish stand received the visit of the Norwegian EU minister, Elisabeth Aspaker. Having been previously the Norwegian minister for fisheries, Elisabeth Aspaker was very interested and asked numerous questions to ClimeFish members Mario Acquarone, Hanne Risan Johnsen and Marie-Anne Blanchet.
The photographs were taken by Susanne Olsrud Hotvedt: