Northeast Atlantic Fisheries
North East Atlantic includes the Barents Sea, the Norwegian Sea, West of Scotland, Faroese waters and Icelandic waters and the Deep basin area located between the North Sea, Norway, Iceland and Svalbard.
The areas support main important commercial fisheries, like mixed stock and multinational fisheries on herring, mackerel, capelin, blue whiting, sprat, anchovy and sardine.
Pelagic fish stocks exhibit unique spatial and temporal distribution patterns related to their bioclimatic preference.
Climate changes have therefore impacted the distribution range, migratory habits and stock size of many marine fish species.
Few have been affected as dramatically as the straddling pelagic stocks. Due to their distribution patterns, these straddling stocks present multi-national management challenges.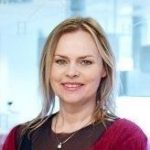 Contact: Anna K. Danielsdottir