Meeting in Rome: CEN Workshop Agreement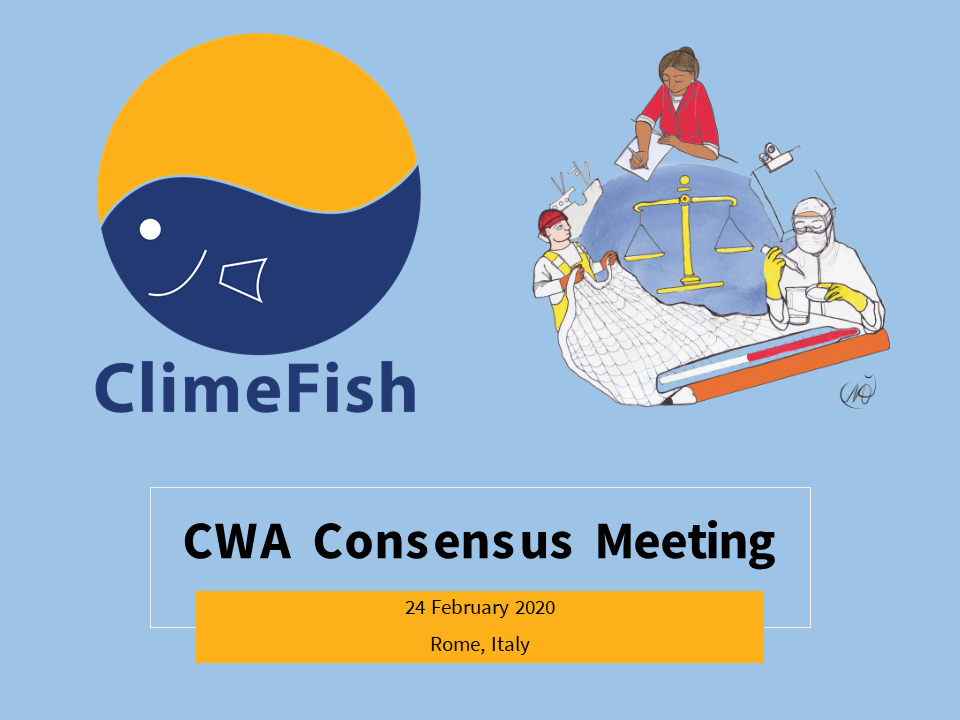 Time of meeting: 24 February 2020, from 13:00-17:00.
Venue: Hotel Lancelot, Via Capo d'Africa 47, 00184 Rome, Italy
The proposer and secretariat holder of this workshop is Standards Norway.
The chairperson is Mr Petter Olsen from Nofima, Tromsø, Norway. Contact info here.
If you wish to attend the CEN Workshop, please register by sending the registration form to Rolf Duus by e-mail: rdu@standard.no with cc to ClimeFish@uit.no by 7 February 2020. If you have previously registered for the CEN workshop process, there is no need to re-register. Just send an e-mail about your attendance to ClimeFish@uit.no.
Important information:
Agenda:
13:00 -13:15               Welcome & background
13:15 – 13:30              CEN Workshop concept
13:30 – 14:30              CWA draft on "Good practice recommendations for making Climate Adaptation Plans for fisheries and aquaculture" presented
14:30 – 15:00              Coffee break
15:00 – 16:00              Discussions
16:00 – 16:15              Voting
16:15 – 16:30              Conclusions
16:30 – 17:00              Sum-up
17:00                           End of meeting