North Norwegian Lakes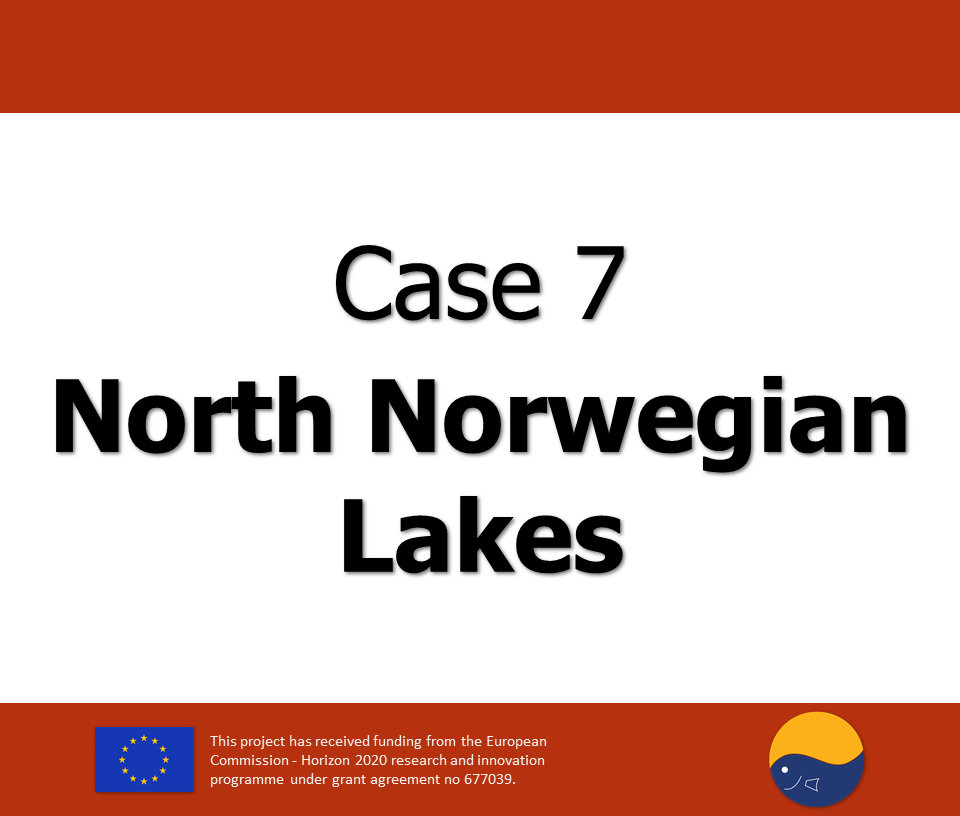 Main results
Salmonids in Northern lakes will experience rapid and substantial warming resulting in a prolonged ice-free season and higher water temperatures
Warmer waters at high latitudes will promote temperature-dependent growth for all investigated species
Faster somatic growth will lead to increased biomass and production
Inland fisheries may benefit from faster growth at moderate fishing pressures, but any benefit is lost with increasing exploitation pressure
Younger individuals and, for late maturing species, juveniles, will be more exposed to size selective fisheries
Warming will enhance fishing induced age-truncation and immature mortality thereby increasing the vulnerability of harvested populations
Climate warming effects
Salmonids in Northern lakes will experience rapid and substantial warming resulting in a prolonged ice-free season and higher water temperatures. Warmer waters at high latitudes will promote temperature-dependent growth for all investigated species. When realized, faster somatic growth will lead to increased biomass and production, and potentially yield, under moderate fishing pressure.
Risk and opportunities
Climate warming will increase the risk of overexploitation for sensitive species such as trout and Arctic charr under intense size-selective harvesting by gillnet fishery. The combination of climate warming and size-selective harvesting will enhance demographic vulnerability to natural or human induced perturbations via sharp age truncation. For moderate harvest pressures targeting narrow size ranges, the higher recruitment rates of large individuals, due to faster growth at higher temperatures, may improve conditions for recreational fisheries.
Main strategies for adaptation
Inland fisheries in Northern Scandinavia are primarily recreational and sustenance activities exploiting many fish populations widely distributed over a large territory that is sparsely populated. Exploitation regimes and stock assessment are often left to the discretion of landowners and fishermen, as regional authorities have limited means to help monitor resources and enforce regulation. Overexploitation by gillnet fishery of large salmonids like trout and Arctic charr is common, as best practice must rely on local experience and judgment which is informed by undesired events. Further, regulation varies regionally with laissez-fair regimes or loose regulation in areas with limited scope for adaptive monitoring. To cope with the ecological change driven by climate warming, regulation should limit fishing pressure and target gillnet fishery, prescribing narrow mesh size ranges. Adaptive monitoring of selected basins and fish populations, functioning as sentinels of change, representative for relevant management areas and eco-regions, should integrate stock and ecosystem assessment best practice.
Potential socio-economic outcomes
As inland fisheries in Northern Norway are primarily related to recreation and sustenance, the primary concern of climate driven impact on fish and fisheries will be for local landowners and fishermen. But tourism is likely to have an increasing share of the recreational fishery in the coming years, potentially increasing fishing pressure via angling in lakes and rivers, with salmonids as preferred target. Climate adaptation plans will have to take such changes in inland fisheries into account when specifying new management options.