Consortium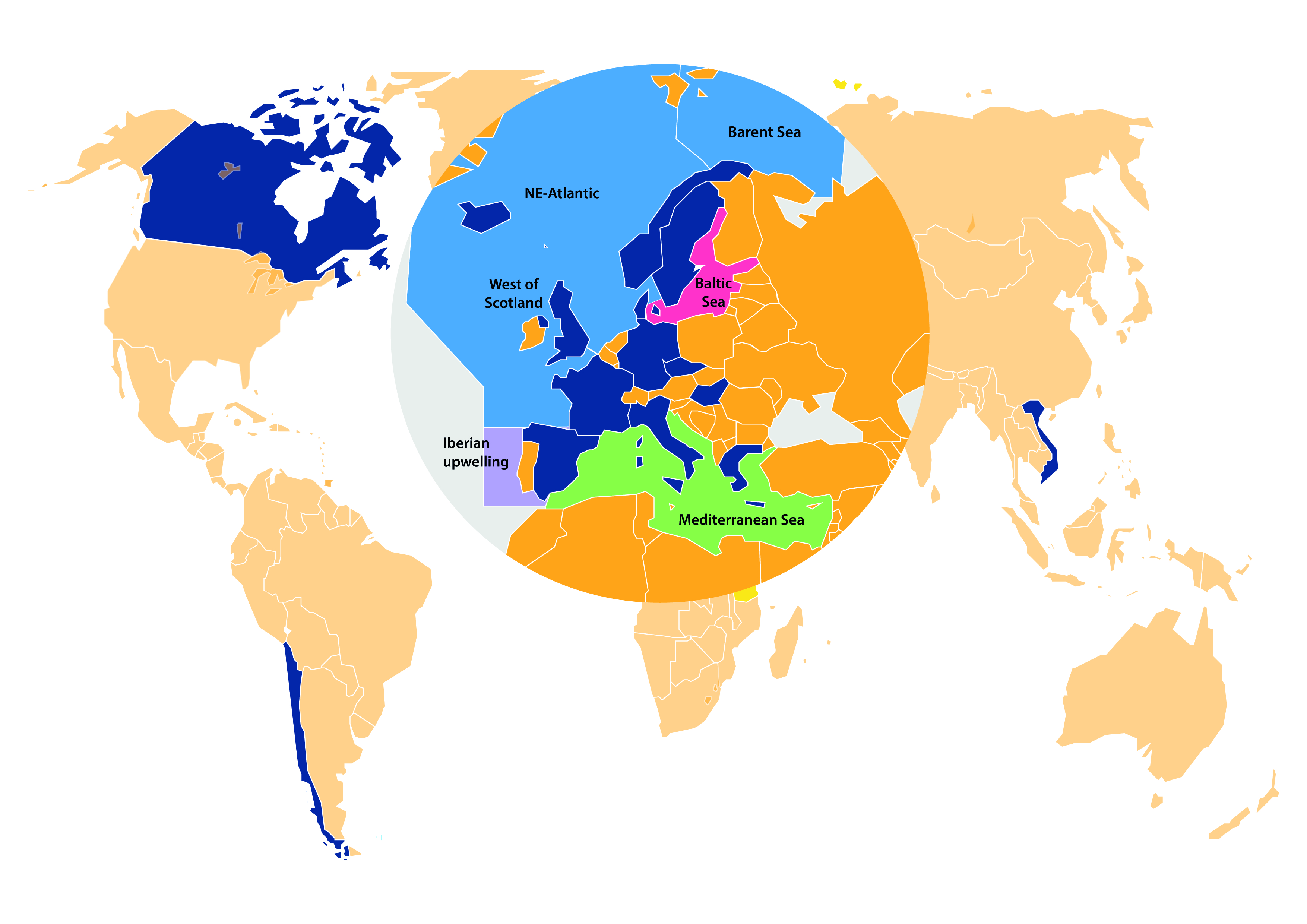 In ClimeFish, 21 institutes from 16 countries work together to face the challenges of climate changes on the fisheries and aquaculture industries.
The presence of key international stakeholders in the project will ensure quality and relevance of the project outputs thus ensuring uptake and significant impact also after project end. Three stakeholders have significant roles and responsibilities in the project in relation to the knowledge production, analysis and innovation activities. They are therefore signed partners of ClimeFish and we are happy to have them with us:
ICES: A global organisation that develops science and advice to support the sustainable use of the oceans, and maintain a unique dataset relating to stock estimates and fishery activity on a global level. ICES`s work in ClimeFish
FEAP: The united voice of the European aquaculture production industry, they represent practically all the major European national aquaculture associations which translates to more than 2 million tons of produce. FEAP's work in ClimeFish
FAO: The United Nations Food and Agriculture Organization. They have done a lot of work in relation to encouraging sustainable fisheries and aquaculture production worldwide. FAO´s work in ClimeFish.
We are also happy to have partners from non-EU countries involved in ClimeFish: Chile, Vietnam and Canada. How they manage stakeholder engagement regarding climate change issues in fisheries and aquaculture provide us with tips and lessons learnt that become very valuable for the stakeholder involvement on each case study. Our partners from Nha Trang University (NTU) and from AVS Chile have shared first-hand information on the current status.  You can read about it here.