New one-pager: Contributions to EU Adaptation Package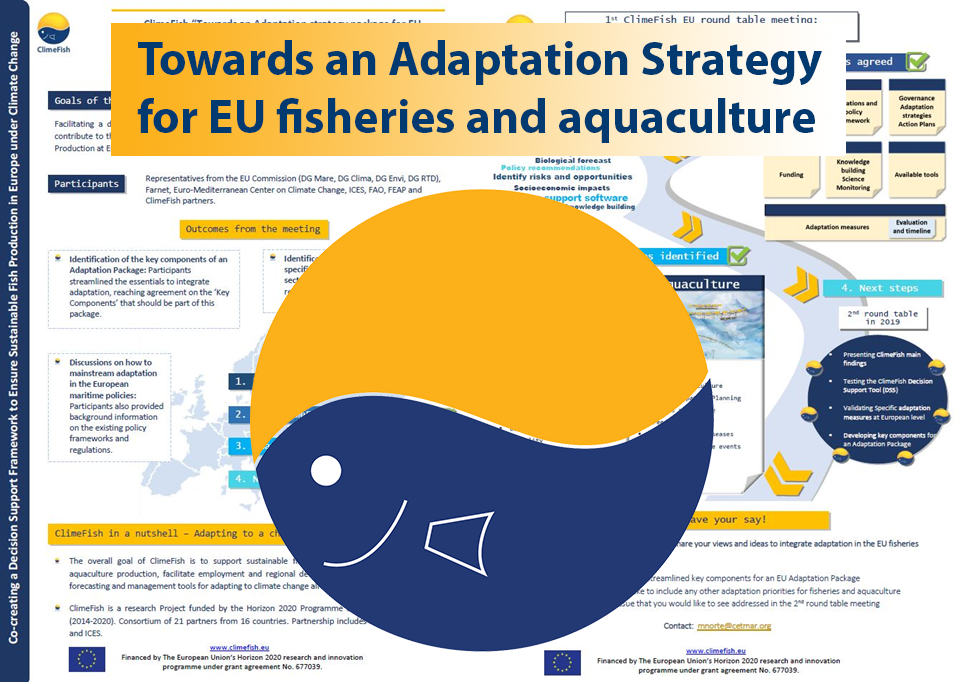 On 9 October 2018, the 1st ClimeFish Roundtable was held in Brussels. 24 participants, including EU policy makers and ClimeFish partners, gathered to discuss how ClimeFish results can feed into future Adaptation Packages on fisheries and aquaculture.
The outcome of the talks have been summarised in this easily read one-pager.
More information about the roundtable discussions here.
A 2nd ClimeFish Roundtable will be held in 2019. Stay tuned for updates!