2020 Forum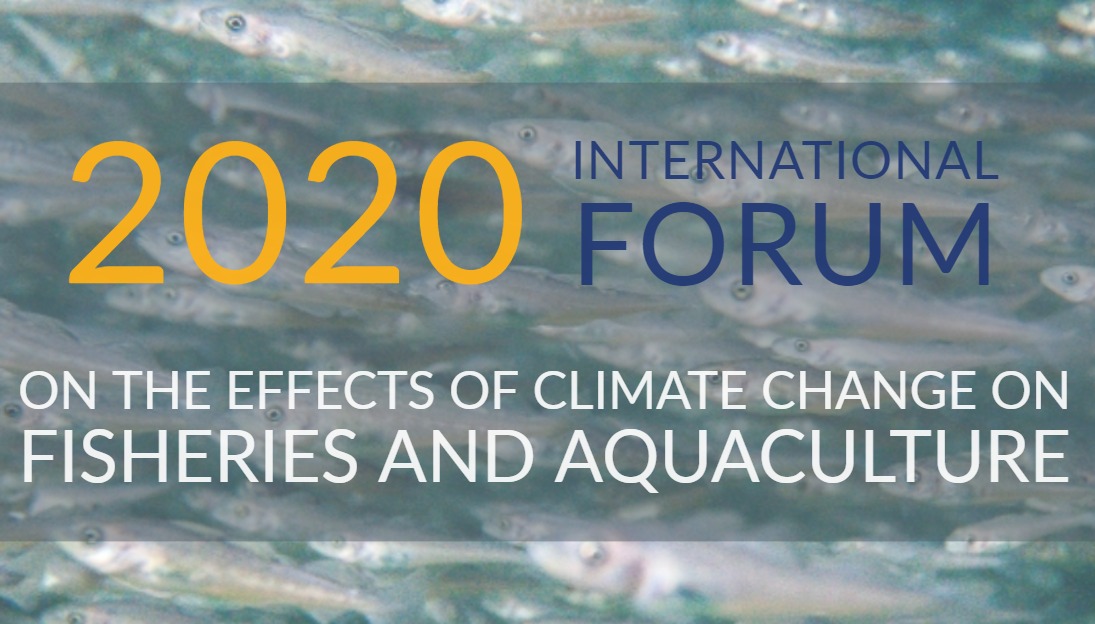 When: 25-26 February 2020
Where: FAO Headquarters, Rome
What: Programme
WATCH THE LIVE-RECORDINGS
PRESENTATIONS – DAY 1
Session 1 – Fisheries and aquaculture in the face of a changing climate
Session 2 – Potential impacts of climate change on seafood production
Parallel session: Marine fisheries case studies
Parallel session: Marine aquaculture case studies
Parallel session: Lakes and ponds case studies
Session 3 – Perspectives: industry, policy and science
PRESENTATIONS – DAY 2
Session 4 – Adapting to a changing climate: adaptation plans
Session 5 – Adapting to a changing climate: decision support
Parallel sessions:
Session 6 – The way forward
About the forum
Climate change poses a threat to ocean and freshwater resources. Increased temperatures risk shifting the distribution of fish stocks and adversely affecting aquaculture production. These changes could have serious consequences for food security.
The ClimeFish project organised the 2020 International Forum on the Effects of Climate Change on Fisheries and Aquaculture, kindly hosted by FAO. We showcased research results and exploitable outcomes, as well as tools and instruments for adapting to climate change.
By fostering interaction and dialogue among scientists, policy makers and industry, we provided a forum for discussing the challenges that the fisheries and aquaculture industries may face in the future. The forum addressed possible solutions and remaining knowledge gaps. #ClimeFish

Word cloud from online Q&A rounds on Slido.com
Want to check out the ClimeFish DSF? Click on this link