The ClimeFish Coordinator: Success in H2020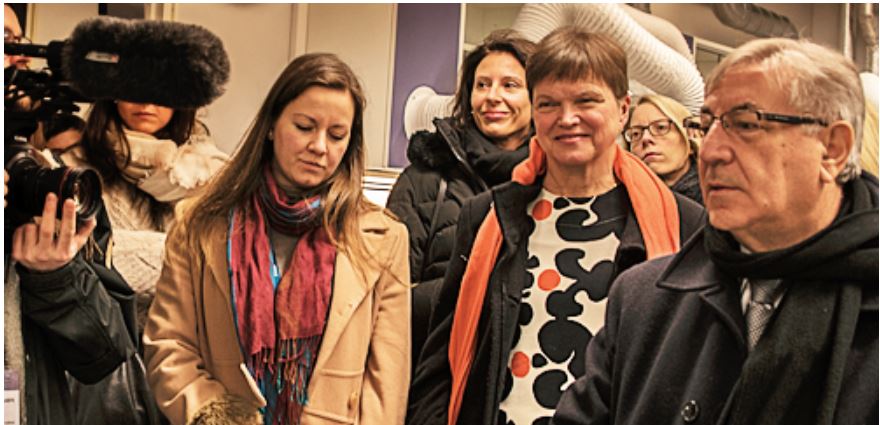 Michaela Aschan and her partners have been very successful in applying for Horison 2020 projects. Their success rate is 30 percent and includes projects like EcoFishMan, MareFrame, SAF21, DiscardLess, PrimeFish, FarFish, besides ClimeFish. The 27th of June, the Norwegian Research Council in Norway published an article on this success. You can read the whole interview with Michaela here (in Norwegian).
Professor Aschan is crystal clear: To succeed in H2020 you need to answer the questions in the call. The secret behind her success is to read the call text and to tailor the project after the details in the call.
Brilliant ideas will not be financed if they do not solve the problem. The theory is simple, but in practice a scientific challenge. To promise to end up with answers in such a complex and intricately field as future food production, including climate, biology, aquaculture, society, law and politics, takes courage, knowledge and partners.
Michaela started working with the ClimeFish application in 2014, almost a year prior to the official deadline. In November 2015 the project was financed and it started in April 2016.
21 institutions from 16 countries are currently in the second year of ClimeFish, working with solving specific questions that were asked for in the call text in 2014. If successful, their results will eventually have the following impact:
Support fisheries management and aquaculture development by reducing uncertainties and risk, while optimising the scientific advice, policies implementation and production planning.
Allow regulators, fisherman and aquaculture operators to anticipate, prepare and adapt to different scenarios driven by climate change, while minimizing economic losses and social consequences.
Identify opportunities that might occur under the different scenarios and prepare to reap the potential benefits for the European fisheries, aquaculture and seafood sectors and for consumers.