Climathon in Vigo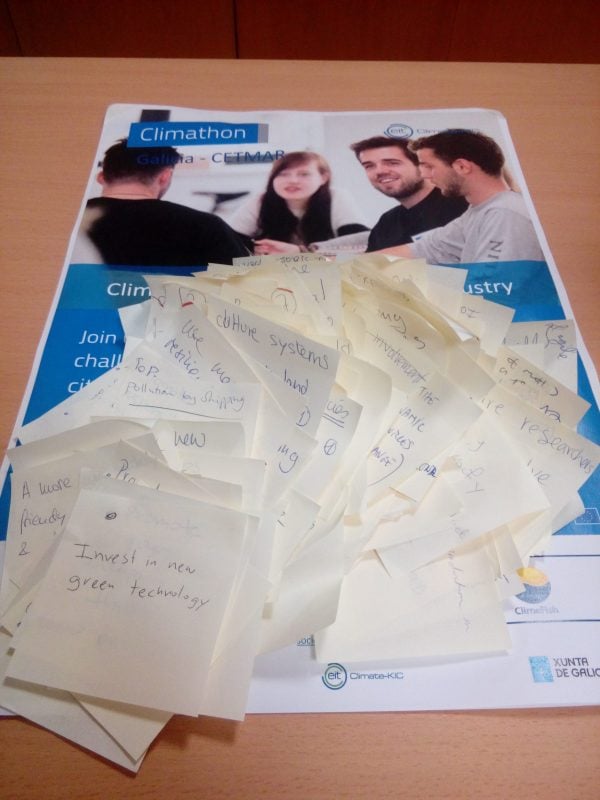 Around 50 participants took up the Climathon challenge in Vigo with more than 280 ideas to tackle climate change
More research to improve knowledge, development of adaptation and management measures, to promote new species and local consumption, or to improve legal frameworks were some of the ideas the participants posed in the Galicia Climathon challenge: 'Pooling innovation to address the effects of climate change in the seafood industry'. This worldwide event celebrated last October 27th simultaneously in 154 cities from 45 countries, brought together in Vigo nearby 50 participants and a multidisciplinary group of local experts and stakeholders.
Climethon participants had to identify the climate change priorities in four related areas: fisheries, aquaculture, industry, and social innovation. As a result, more than 280 ideas for climate change adaptation where shared and the experts assessed the priorities and knowledge gaps of these sectors related to climate change in Galicia.
Emerging ideas to tackle climate change in the seafood industry referred to the innovative use of raw material, including bycatch and discards, technological process improvement, and the use of incentives for sustainable practices, such as the use of clean energies. Regarding social innovation, the need for increasing participative processes and boost the stakeholders' role in decision-making was highlighted.
The results of Galicia Climathon 2017 will be useful for the development of plans to adapt to the effects of Climate Change, to facilitate new research lines and to raise awareness within and beyond the seafood industry.
Climathon Galicia was organized by ClimeFish, SAF21 and CETMAR Foundation in Vigo. Climate-KIC promotes this initiative, operating across six continents in major cities around the world with nearly five thousand participants in 2017 edition.