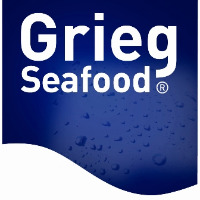 Grieg Seafood ASA
Grieg Seafood ASA ("Grieg") is one of the world's leading fish farming companies, specialized in Atlantic salmon (Salmo salar). Their annual production capacity is of more than 90.000 tons gutted weight fish. The company is today present in Norway, British Columbia (Canada) and in Shetland (UK), employing approximately 700 people.
Grieg works actively to achieve the ASC (Aquaculture Stewardship Council)-standard. ASC certified fish is produced sustainable and responsible according to a set of strict rules. Find out more about ASC-certification here: www.asc-aqua.org.
Grieg is also a member of the Global Salmon Initiative (GSI), a leadership initiative established by leading farmed salmon CEOs from around the world who share a vision of providing a healthy and sustainable source of protein to feed a growing population, while minimizing their environmental footprint, and continuing to improve their social contribution. You can read more about the GSI at https://globalsalmoninitiative.org/en/
Grieg's participation in ClimeFish brings hands on experience and expertise from both the Southern and the Northern part of Norway. These regions will be differently affected by climate changes; e.g. the South may be particularly exposed increased seawater temperatures because of the already high summer temperatures in that region. Together with Grieg, ClimeFish will deliver a forecasting model that will simulate and analyze changes related to climate changes in Norway as well as assist the industry to adapt accordingly.
You can read more about Grieg here: http://www.griegseafood.no/en/