Next CEN Workshop will be in Brussels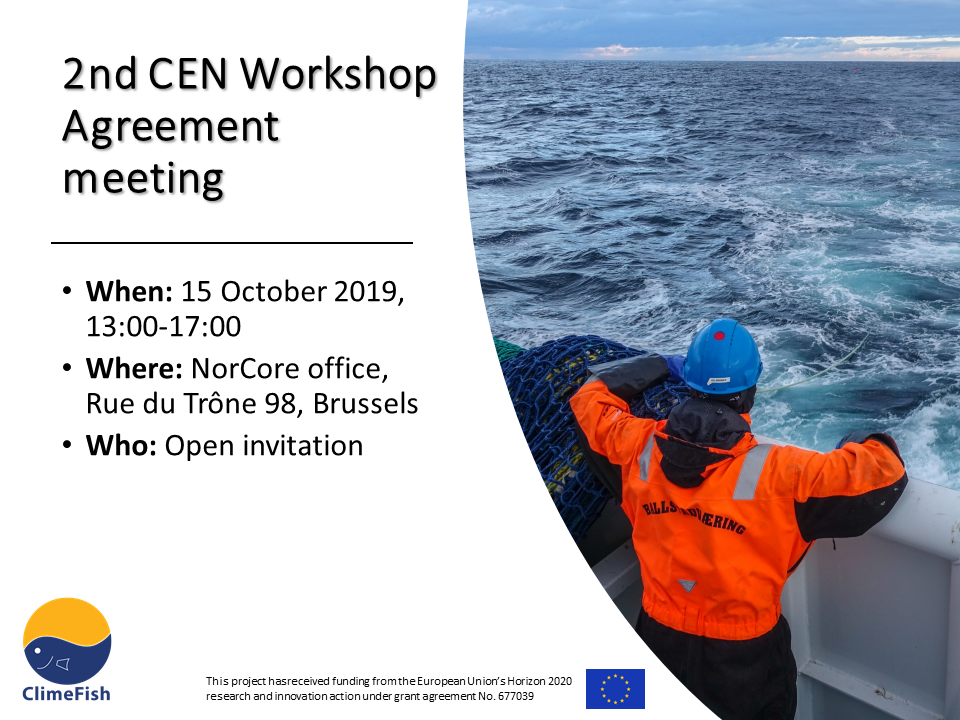 Time of next meeting: 15 October 2019, from 13.00-17.00.
Place: NorCore, Rue du Trône 98, Ixelles (Brussels), Belgium
The proposer and secretariat holder of this workshop is Standards Norway.
The chairperson is Mr Petter Olsen from Nofima, Tromsø, Norway. Contact info here.
If you wish to attend the CEN Workshop, please register by sending the registration form below to Rolf Duus by e-mail: rdu@standard.no with cc to ClimeFish@uit.no by  15th of September 2019. If you have previously registered for the CEN workshop process, just send an e-mail about your attendance to ClimeFish@uit.no.
Relevant information: